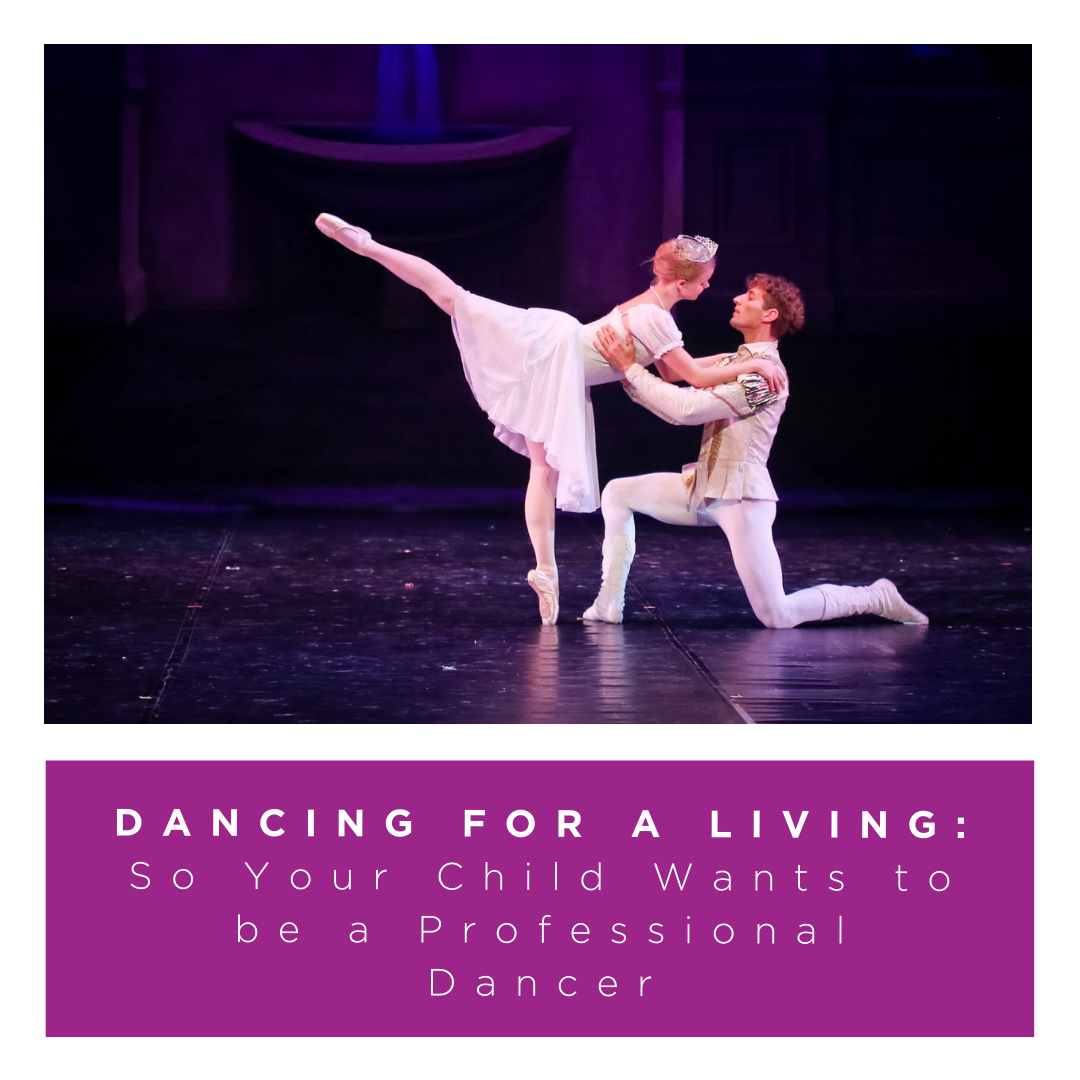 Dancing for a living
So your child wants to become a professional dancer
After a steady diet of "Dancing with the Stars", "So You Think You Can Dance" and "World of Dance", many young dancers today aspire to do it professionally. They may love dance, they may work hard, and they may even be quite talented, but the truth is only 3 percent of people who go into dancing actually become professionals.
What's the difference between the 3 percent and the other 97? The answer depends on whom you ask, but pretty consistently the pros will tell you that, aside from solid training, it comes down to these five characteristics: creativity, perseverance, stamina, passion and versatility.
Obviously, consistent training is critical. But equally important is having a realistic understanding of what it means to be professional. Only then can you determine whether you'll have what it takes it truly takes to succeed.
Understand the life of a professional dancer
Learn the realities of a career in dance. If your child wants to pursue a professional career as a dancer, here are five difficult truths they'll need to understand.
When starting out, auditioning, not dancing, will be their job.

Professional dancers train five to six days per week for six to eight hours a day.

The average professional dancer's salary is $33,000 per year, so most dancers need a side job to pay their bills, not to mention the costs of training and dance classes.

The majority of professional opportunities are in New York City, particularly for Broadway or stage shows, and in Los Angeles for commercial work, though there are also pockets of opportunity in other cities such as Atlanta, Miami and Chicago.

The average retirement age for professional dancers is 35. It doesn't take long before their bodies demand a different course.
Never too early to prepare for a dance career
If your child can accept those realities, here's what they'll need to do to prepare.
Solid, consistent and near-daily technique classes. Remember, professionals spend 40 hours a week dancing, many hours of which are continuously perfecting technique.

Training in a variety of dance styles. When the job market is competitive, the more versatile one's skills, the more jobs they'll qualify for.

Training with companies of interest. Summer intensives offer a wonderful opportunity for dancers to meet professional dancers and company owners. Not only do they get to learn from several different teaching styles, but they also grow their networking circles which can help lead to professional work down the road.

A mentor. Some dancers find mentors within their studios. Others find them through guest teachers at their studios or through those summer intensives we just discussed.
Many paths to professional dance careers
Because dancers retire at an early age, many feel they need to start their careers as soon as (and in rare cases before) they graduate from high school. They skip college, thinking that the four years it would take to earn a degree is four years off their careers. That attitude, however, is shifting.
It's still not uncommon for dancers to head straight to the coast after earning their diplomas, but increasingly professional dancers will tell you that the extra technical training gained in college—or a full-time academy training program—is just one benefit to continuing their education. Many dancers find their time in college and certificate programs help them establish stronger professional connections, make better career decisions, mature as dancers and understand their bodies in ways that prevent future injuries.
Nevertheless, one size does not fit all. While university studies may be right for some dancers, others may already have the connections and know-how to go straight to work…auditioning, that is.
Consider life after dance
As you help your dancer determine which path may be best for them, take time to consider life after their time as a professional dancer is over. Do they anticipate wanting to try something completely different? Or do they anticipate wanting to maintain their connection to dance and grow into new areas within the industry? Physical therapy, photography, choreography and teaching are all options for the latter. Having some idea of what they want after dance can help inform some decisions now, particularly whether to continue some form of education or training right after high school or down the road.
Whichever path your dancer chooses, it helps moms and dads to know that even if your child becomes one of the 97 percent rather than the 3 percent, the lessons they learn through years of dance training and pursuing their dreams can apply successfully to any profession that follows.