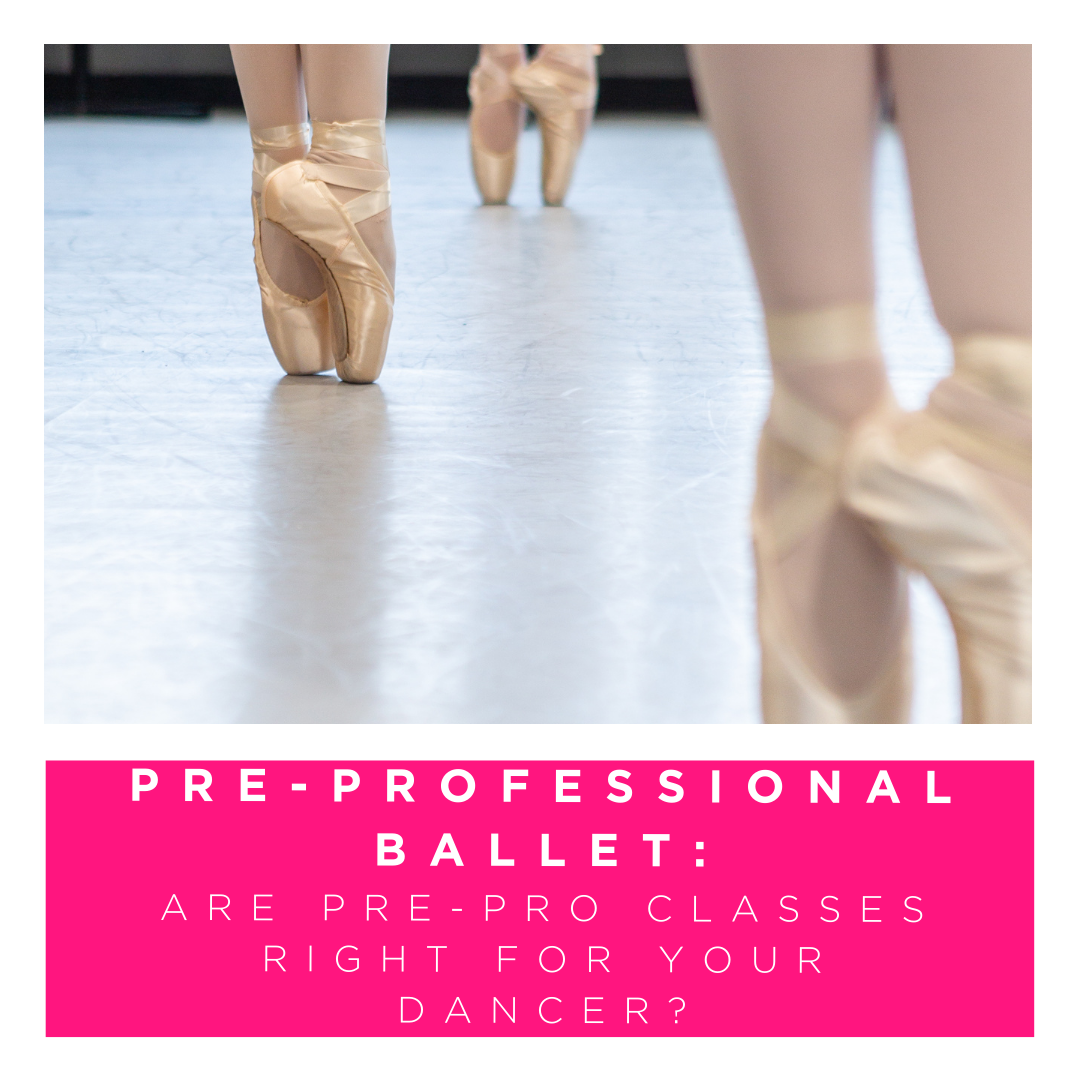 Are Pre-Professional Ballet Classes Right for Your Dancer?
Are Pre-Professional Ballet Classes Right for Your Dancer?
Pre-professional ballet programs, we call them pre-pro for short, are designed for talented and passionate young dancers who are ready for advanced training. A well-developed pre-pro program will include an academic study of dance as well as advanced technique. Is this program right for your dancer? Ask your child three key questions as you decide together whether pre-professional ballet is the best next step.
Do you have time? Most programs call for training three to five days per week. Your dancer will need a solid strategy in terms of keeping up with schoolwork and you'll need a transportation plan. Many schools will work with students to allow slightly early release times to accommodate the advanced schedule, but committing to a pre-pro course of training may mean giving up other extracurricular activities.
Do you intend to continue dancing beyond high school? The curriculum and training of pre-pro are advanced. Instructors are focused on preparing dancers for college and professional dance programs. Plenty of dance opportunities exist across several disciplines that don't involve pre-professional training, so your dancer should consider pre-pro if a lifetime of dance is in his or her plans.
Are you ready? Pre-professional ballet is for intermediate and advanced dance students. Programs often require a written application as well as an audition. Successful pre-pro students will be able to explain the personal qualities they will bring to the program as well as their personal and professional goals as dancers. While not everyone needs to see themselves as the next Black Swan, they should be able to articulate some goals for advancement as a dancer beyond their teen years.
Misty's Dance Unlimited offers a Pre-Professional Ballet Training Program that, as a respected regional program, brings unique opportunities. In addition to advanced training, pre-professional ballet students have special onstage performance opportunities. They may also be invited to perform with professional guest artists as part of Ballet La Crosse (non pre-pro dancers may also have this opportunity). If your dancer is intermediate to advanced and is ready to meet high artistic standards, pre-pro may be a perfect fit.
Applications are accepted through August for the Pre-Professional Ballet Program. Please contact Miss Toni at balletlacrosse@gmail.com to request audition information.