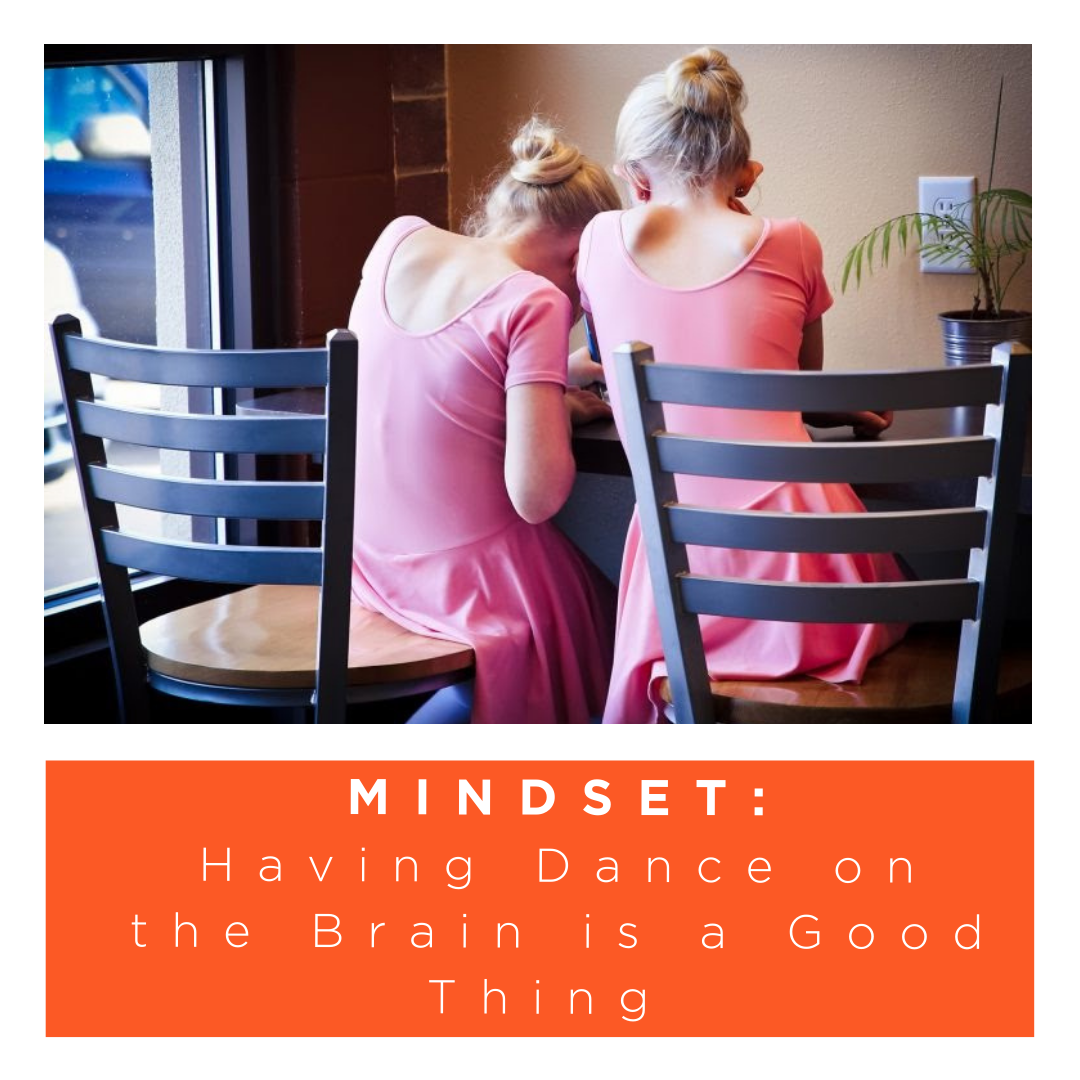 Having dance on the brain is a good thing
Most parents know that when they have a dancer in the house, they have a child who seemingly thinks about dance all day long. They spin through their conversations with you, search endlessly for new dance music and continually hike their legs high on the walls to get a good stretch. Sometimes just watching them can tire you out.
But there's good news that comes with having dance on the brain. Dance not only increases feel-good hormones like seratonin and endorphins just like other forms of exercise; it also changes the way you think. Just as dance exercises and stretches the body, it also exercises the mind, making it stronger, faster, more flexible and more capable.
Studies around dance and its effects on the brain are on the rise, especially as researchers are discovering its usefulness in warding off and treating neurological disorders such as dementia and Parkinson's disease and as therapy for development and mood disorders. Here's how it works.
Dancing increases neuroplasticity. Learning to dance requires the hippocampus and the cerebral cortex to rewire. When this happens on a consistent basis, new neural pathways are frequently being formed. These new neural paths build different paths for transmitting information, so you can not only transmit more quickly but by creating many paths for accessing that information, you have more ways to get there.
Think about that in the context of making a decision or remembering something important. If you only have one pathway to get from recognizing the need for information and it's not terribly reliable, you have a problem. But if you have several high-performance pathways, you have multiple ways to reach a good outcome.
Studies have also shown that dancing is the best exercise to improve cognitive skills at any age. More effective than crossword puzzles and reading, frequent dancers enjoy a 76 percent reduced risk of developing dementia.
And get this. Because dance requires several brain functions operating at the same time, it requires complete presence to the moment—the very definition of meditation but without the conscious effort to meditate. And we all know how good meditation is for reducing stress and increasing focus.
So next time your child starts up with the dance moves, you may just want to join them.