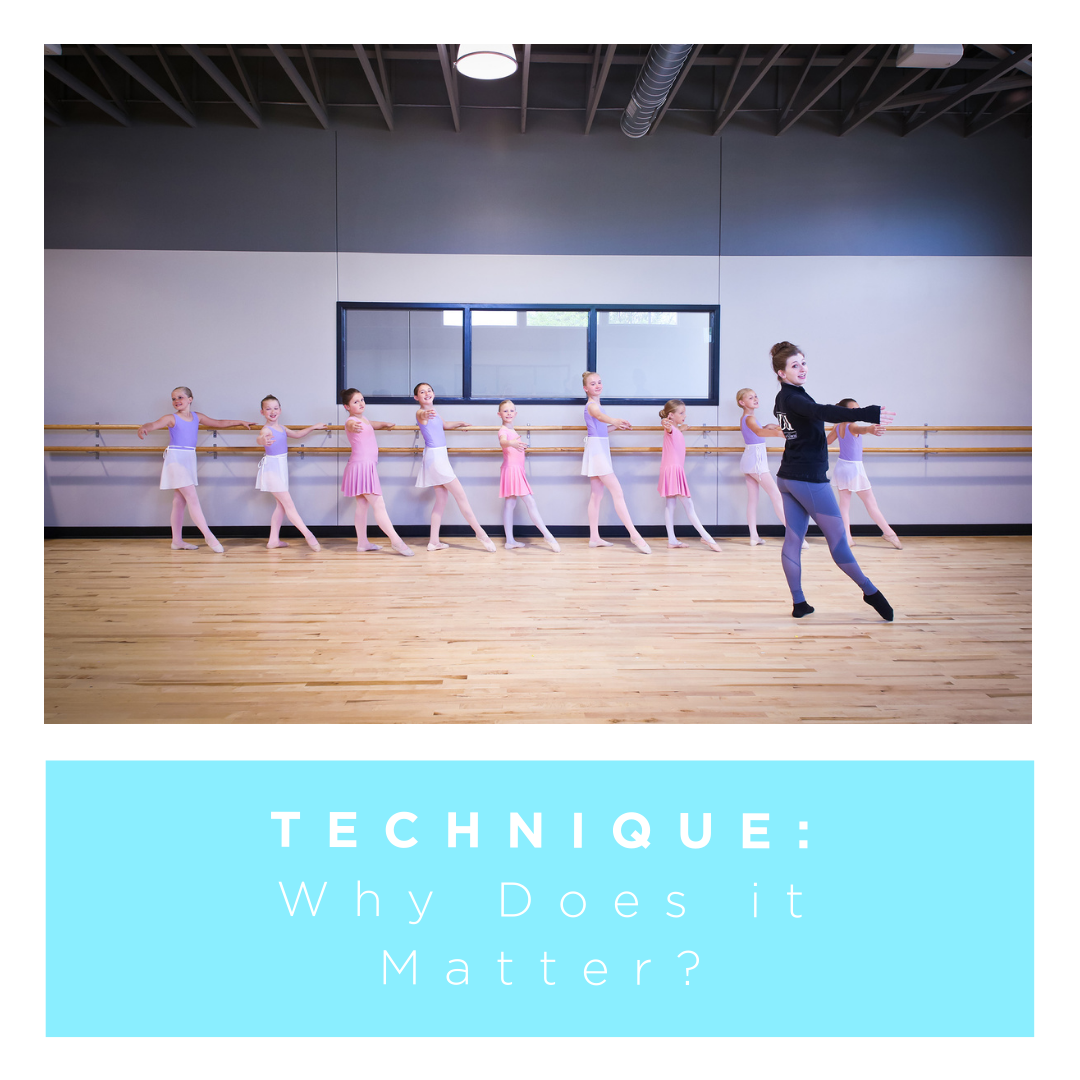 Why Technique Matters
Dance is often viewed as simply an art form, which it truly is. But ask any dancer and they'll tell you they're athletes just as much as they are artists. Performing their art requires skill, muscle control and endurance. That's why technique matters and is so fundamentally important throughout their dance experience.
Technique serves three primary functions:
It prevents injuries by instilling correct formation, positioning and execution of movement.
It builds strength, allowing dancers to leap farther, jump higher and endure longer.
It increases flexibility, which reveals itself in longer lines and more agile movement.
When you put it all together, dancers find that with solid technique they move more efficiently while also expressing themselves more fully. Proper technique allows dancers to perfectly pair their fierce athleticism with their emotions and creativity to create true art.
What's the best way to develop and maintain good technique? It all comes back to ballet and the building blocks of movement. Think of the basic plié, for example. Virtually every movement—from takeoff to landing—in jazz, lyrical, contemporary and modern dance—begins and ends in that one position. Ballet technique teaches proper alignment of feet, knees, hips and spine and creates muscle memory to ensure beautiful form, extension and lightness.
So the next time, you're wondering why most dance teachers and studios push ballet in addition to the dance style your child loves most, remember it's only because they want to keep your dancer injury-free and capable of mastering the movements appropriate for their level.
Think of it this way: technique creates the dancer while choreography creates the dance. You wouldn't want one without the other.