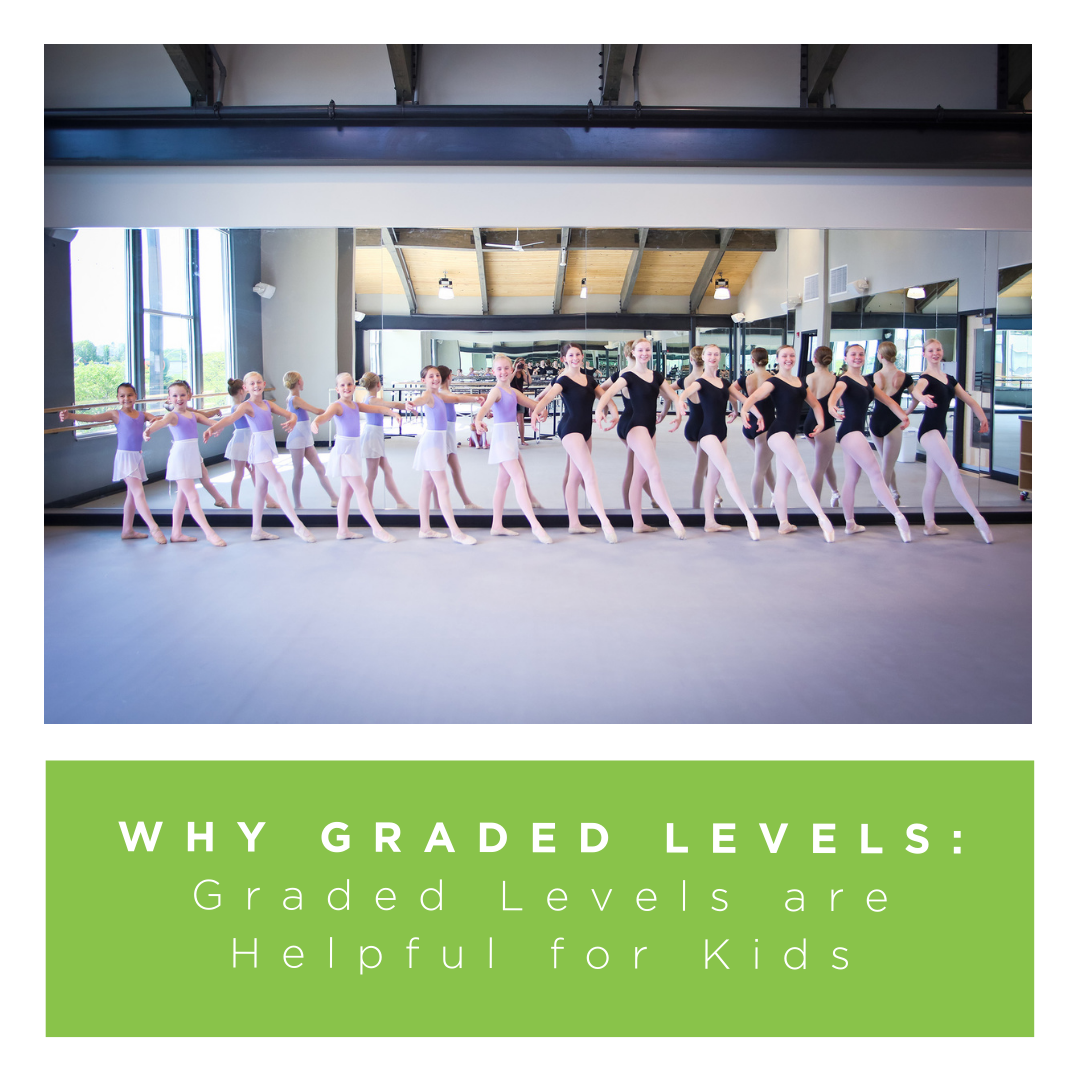 Why Graded Levels?
Graded Levels are Helpful for Growing Kids
At first glance, it may seem difficult or impossible to give a grade in dance or to assign a level to dance development. After all, the arts are subjective, and each dancer interprets each dance differently. Ultimately, however, graded dance levels are doable—in fact, they're essential for dancers at all levels.
The primary reason for graded levels is for the safety of dancers. Dancers must master each level before it is safe to proceed to the next, as new techniques and movements build upon each other. Dancers who don't master essential skills in one level before moving to the next may not only struggle to keep up and lose confidence, they also face a greater risk of injury.
That's why it's not uncommon for a dancer to remain at the same level for a couple years. Dancers advance as they develop strength and demonstrate correct technique to show physical and mental mastery of each dance level.
As with any discipline, dancers will progress at their own individual rates. Some skills will come easier for some than others, and some skills will come more easily to an individual dancer at some times than others, depending upon their physical development. Every dancer is different and will achieve various levels at different times.
Dance instructors work hard to create guidelines that will accurately assess a dancer's technique, alignment, movement, and other skills. Grading methods are carefully designed to match the dancer's physical development and the difficulty of each level.
Outside of the studio, an artistic director watching a dancer audition is not going to see levels or grades. Dancers don't submit their dancing transcripts when they audition. Artistic directors will instead see how the dancer performs then and there. They'll also see how the dancer interacts with others onstage and what kind of team player she will be. And guess what? They'll write down scores to assess each dancer…just like grades.
The best way for your dancer to advance in dance? Show up. Good attendance is often the number one factor in achieving higher scores. It's also important to trust your dance teachers. Instructors are trained to evaluate and understand each dancer's physical development. If adjustments need to be made, instructors will advise the parents of a different placement.
The most important thing for dancers (and parents) to do is to remember that all things come with time and to always enjoy the dance along the way.